What is a resume headline?
A resume headline is a brief summary of your value as an individual. Added just after your name, a headline allows recruiters to see and hint at what makes you the right person for the job.
A compelling headline is created with your skills and work experience into a brief phrase to quickly impress the hiring manager. Moreover, freshers or applicants with lesser experience can also use headlines to highlight personal attributes and skills. Your headline on a resume is an opportunity to show a recruiter, at a glance, why you're the potential candidate they are looking for.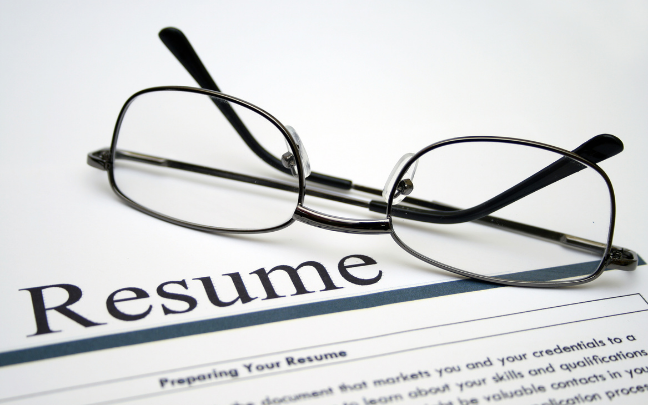 Keep reading to know more about headlines and how to write one:
Mention your position
Remember, you want to set the stage to get the recruiters and hiring managers interested to read further. You want to grab their attention, leading them to read the entire resume. The more efficiently you align your resume with the job you want, the brighter your chances of getting an interview call.
For instance, if you're a sales professional who has had a great sales number at the current company and you're applying for a job in the sales field, you'd wish to announce your achievements with specific experience in your headline.
Tailor your resume for the job role
Keeping the first point in mind, you have to tailor your resume according to your qualifications. You should modify your headline as per the job you're applying for.
Keep it concise
Strategy and brevity are key with your headline. Try to fit into a one-liner if you're combining title(s) with a powerful phrase about your excellence for this job. Or if you want to add a subhead, make sure to limit the subhead to not more than one line.
Also Read: How to write a resume for IT professionals?
Ditch cliches
Because you want your resume headline to make you stand out as a powerful candidate, avoid clichés that the hiring managers probably see on every second resume. Common phrases like "quick learner" and "great communication skills" are too old school, and do not make you stand out at all.
Use keywords
Use keywords that demonstrate your skills and/or experiences as related to the job description. Including words directly from the job listing for which you are applying will showcase that you are a good fit for the role. If possible, use the job title in your headline to be clear about your position.
Highlight accomplishment
If you're a competitive and efficient employee with impressive quality results, use this as an opportunity to highlight them in your headline. A headline is a great start in the process of engaging the recruiters' attention.
New headline for each job
While it can be a lot to ask, try to create a new compelling resume headline for each job application you want to apply for. This can be seen as an added effort to the hiring managers that you took extra time to represent them a modified resume instead of a generic one.
Some eye-catching resume headlines
Reviewing and researching a few examples of attractive resume headlines will help you to create one for your own. Notice how these are one-liners and attention-grabbing, much like a catchy title to a story that makes you want to click on read more.
Goal-Oriented Senior Accountant with 7 Years of Experience in US GAAP

Marketing Professional with specialization in E-Commerce Success

Professional Chef with over a Decade's Experience in 5-star Dining

Copywriter with Multiple International Awards

Detail-Oriented History Student with Curatorial Experience

Medical Officer in Army Known for Determination and Strong Work Ethic

Bilingual Nursing Graduate with Hands-On Experience in Rural Health Care

Software Engineer with Exceptional Design and Development Experience
Choosing a resume to give a headline with a subhead is completely a personal choice. What's important is that you have it in the first place and how well are you using it. Always keep in mind that neither the Applicant Tracking System (ATS) nor the human reviewer can magically judge how or why you are the perfect fit for the role. So it is your job to market yourself and make sense as the ideal candidate to the decision-makers at the helm. And the process starts with a compelling resume headline.
Resume review
After finishing up your resume writing endeavor, it is time to get some evaluation done. It is better to get a professional review for the entire resume along with the headline, to see if you're hitting the right note or note. With a personalized email, you'll receive a detailed analysis of your resume considering the industry you wish to work in. Upload your resume on InspiredResume.com and get feedback from an expert, at no cost.