Applying for your dream job? What's the first thing that comes to your mind? A Resume, right? A resume is your first step towards building that professional life in your career. It has the ability to make or break the deal in landing the job you've been eyeing on. Whether you are a fresher or an experienced candidate, there are a few things to keep in mind while framing the resume.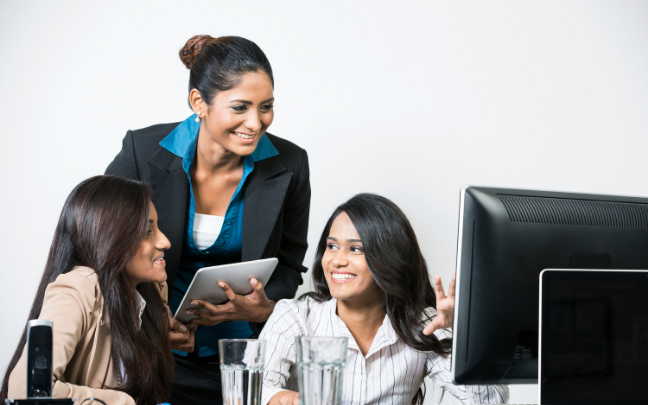 Let's dig into some details to stand out from the crowd:
1. Differentiate yourself
Resumes are like first impressions. So, make sure you don't miss out on anything interesting. Don't shy away from flaunting all the extracurricular activities you did in college or university. Tell them how representing your college on a state or national level has improved your personality. Give them an insight into your hobbies and interests, and what were your takeaways from those activities.
2. Resume Headline
A resume headline is the first thing a recruiter reads. Make sure to make it more engaging and not just a bland set of words. Carefully analyze the job posting you are applying for. Read the qualifications and requirements sections of the posting. And add those skills (if you have) in the form of keywords to grab the attention of the recruiter.
3. Objective or summary
One mistake often found in the headline of the resumes that need to be taken care of is: if you're a fresher or a professional with work experience of fewer than 2 years, the headline of your resume should be An Objective. Candidates with more than 2 years of experience need to provide a summary of their work history.
Study the sample resumes from your industry for inspiration and understand how resumes are formatted in your particular industry.
4. Use relevant and important information only.
Hiring managers don't spend a lot of time reading each resume. It's advised to keep your resume as brief as possible without leaving out important information. A study has shown that HR managers tend to spend only 6 seconds per resume. If your resume includes old or irrelevant information, such as jobs served 5-10 years ago or minor degrees and achievements, it may overpower the key information.
Try to include only work experience, achievements, education, and skills most relevant to the employer. As suggested above, find the most relevant attributes by carefully reading the job posting. Prioritize important information higher on your resume to draw attention to key skills and achievements.
5. Professional approach by proper formatting
Every small detail in your resume tells a lot about you to the managers. Be it the template or the font you choose. That's why you should try to keep it simple and clean for the eyes to read.
Font

: use simple fonts like Times New Roman or Arial.

Font Size:

Not more than 10-12 points.

Template:

Clear format with proper margin space.

Sentences:

Short and relevant sentences with proper information. Don't overstuff with words.

No blank spaces:

Blank spaces create an emptiness in the resume. Try to avoid it.

Grammatical or spelling error:

Small errors in the language can be a big turn-off for many hiring managers.

No pictures:

Focus should only be on the content of the candidate's profile. Any extra added feature can distract the employer and won't serve the right purpose of the resume.
6. Draw attention to what's important?
Instead of listing your job duties under the experience section, select your top three or four most important achievements from your previous job roles. Where possible, quantify the numbers that measure your success for that particular goal or achievement. This is important to remember while framing your resume.
7. Customize your resume
We know there are "must-haves" in our resumes. Sections like profile, education, past companies, work history are mandatory. Other options which you can include are the certifications, projects, achievements, and hobbies to make it more interesting.
You can differentiate yourself by moving sections around depending on how you want to prioritize your information. For instance, when writing a high school student resume, or a resume for your first job, it will make sense to put your education above work experience. And vice versa if you are an experienced professional.
8. Add all the contact information
Include all your contact information correctly so that employers can easily get in touch with you. Give your full name, address, city name, state, zip code, phone number, and email address. If you don't want to share the entire mailing address, it is completely up to you. But do add your city and state name to the resume.
9.

Add keywords from the job description
If you're applying for a job with unique requirements, you may need another version of your resume to appropriately demonstrate your qualifications. Decide which resume using according to the job description.
Your resume is the first step of getting an interview with an employer. Make sure you include the most relevant information on your resume, organize it to highlight the most important information, and carefully edit the errors. Once your resume is updated and finalized, it should help you get more callbacks, interviews, and job offers.
10. Resume Testing
Lastly, ask your mentors or colleagues to proofread your resume. They can give you genuine feedback on how good your resume actually is.
Otherwise, you can get help from professionals, who are in the business of resume reviewing for years. All you have to do is submit your resume and you get the analysis in just a few minutes, in your mailbox. One such platform is InspiredResume. You can get a detailed and honest analysis of your resume in a personalized mail absolutely free of cost. Try it!
So, here are the 10 pointers to keep in mind while framing your resume. Go make these changes right now and wait for the interview call from your dream company.