Everybody knows that being a sales professional requires oneself to be upfront and good at making first impressions. And the same goes for the resume for a sales professional. In just a single glance, recruiters should see your potential. So you have to frame the resume in such a way that it is professional and persuasive. Following are some tips to create an outstanding sales CV and sell yourself to the recruiter.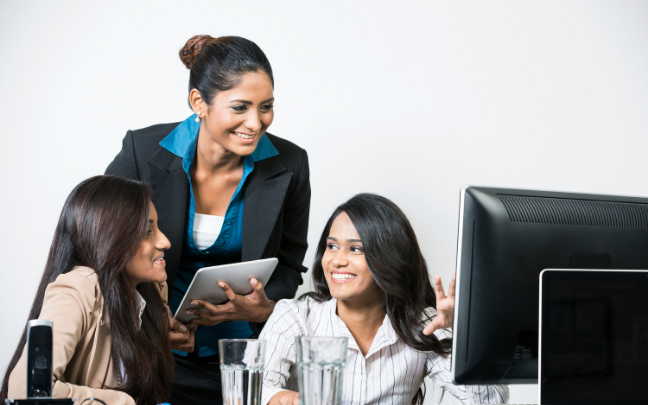 Prepare your pitch
The first few lines are going to make or break your deal. An impressive career summary is going to increase your chances of passing through the ATS and make it to the recruiter. Make it short, crisp, and professional. Accumulate all key abilities and skills as keywords in the topmost part of your resume.
Your resume summary is your sales pitch. If you don't make it convincing enough, your chances of getting called for the interview will be meager. Take some time and think about how you pitch a product to a client. All about its abilities and one USP (unique selling point). Similarly, you are your own product and you have to sell yourself to the hiring manager with those initial few lines. Your skills, knowledge, and experience will help you in your sale.
Also, you have to keep this section of your resume tailored to the job description you're applying for. Incorporate the keywords from the job posting to ensure your resume lands into the recruiters' eyes passing through ATS and other software.
Sales skills
The skill section is basically the second most important section after the experience. Experience can be an elaborated affair with your previous roles. The number of years and a little description of the job role can briefly explain your roles and responsibilities. But in the skills section, you make it clear to the recruiter if you are going to be fit for the role or not. If the skills set matches with the requirements of the new job role, it helps you progress to the interview stage.
Some of the skill sets worth adding to a sales professional resume are:
Written and verbal communication

Self-motivator

Getting leads

Client acquisition and retention

Easy adaptation to product

Target achiever
Highlight on results
While it's easy to mention your skills, abilities, and success in closing a sale, it may necessarily not convince the hiring manager. To prove yourself as a genuine candidate, add achievements, results, and actual numbers to support your resume. As a person working in the sales field, targets, results, and other metrics should be focused on throughout the resume. Generated revenues, sales targets achieved, and new hot leads scored are some examples of amplifying your resume.
More examples you can use to impress hiring managers with skills and achievements
Averaged more than 10 lakhs in annual sales of the company

Increased 70% revenue over the 12 months

New high-quality leads scored for the XYZ company.
Perfect your document
The last and most important step after drafting a resume is to proofread it. For a sales role, the requirement of efficient and professional communication is paramount. Your resume should reflect all those qualities. Take some time to carefully read your CV and ask your friends and colleagues to help you out to find the errors and mistakes.
Honest opinion is something that can't be ignored before making the final call with your resume. Upload your resume on InspiredResume.com and get an expert to give personalized feedback in your mail - absolutely free of cost. A resume assessment can give a clear vision of how your resume is going to make you look in the eyes of the recruiter.
In the end, your sales resume is no different than pitching to prospective clients, so make it worth closing the deal.