Getting into the job market again, after a year's gap or more can be a little daunting. You may have not worked at all or done some small gigs in the past years, but to make a mark in the industry, one needs some experience to show other than just educational qualification. And it's tough because most people don't know how to fill that resume gap smartly.
In this article, we will guide you on how to frame your resume when you have been out of the job market for a long time and want to revamp your career.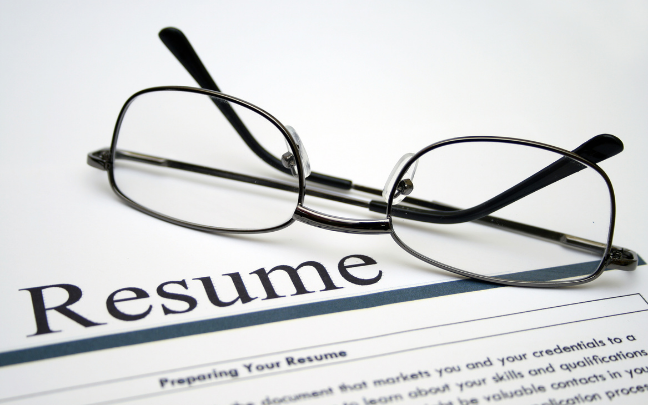 Be honest:
The first piece of advice that every recruiter in the industry would give is about being real with your resume. Do not add any false information which might harm your image in the eyes of the hiring manager. Recruiters spend mere 7 seconds on a resume, and anything complex to understand on that document turns them off and gets into the NO pile real quickly. It is highly recommended to use a traditional chronological resume format with the mention of all the paid and unpaid experiences. If not, then do add your educational qualifications on the top instead of the experience section.
Make a definitive call on what to add:
One doesn't need to add everything to a resume. A resume is a marketing tool, not some legal document. So avoid unnecessary information and highlight only those achievements and skills that make you fit for the job role you are applying for. For women who want to restart their careers, it's very difficult, to create a resume that removes "old" experience. Keep your focus on the abilities required for that particular job role and be sure of what you've done in the last 1-5 years that is relevant. And if you have trouble remembering details or aren't confident enough to talk about it, skip it from the resume. If you still want to include these jobs — because the company was great or had a promising title — mention it with a short description of the overall position you held and any accomplishments that you are specifically proud of. That way you'll get credit for the job without talking much about it in detail.
Be smart with work experience:
Work experience is really important no matter how small the number of years is. Don't underestimate your unpaid work or even paid work that happened outside the corporate world. But you have to be really smart with it though. First, be sure to put your skills and experiences in a professional corporate-y way. Talk about results and achievements — revenue generated or saved, time managed, teamwork. Second, mention group projects that make you sound promising and highlight your skills and accomplishments without making it look like you are "stuffing" your resume. It's always better to mention that you worked on a 90-day project and here's everything you accomplished while working on it.
Customize your resume:
Every individual is different, with different hobbies and interests. Similarly, every candidate should customize their resume according to their personality and life experiences. If your career background isn't that exciting, work on something interesting about yourself. Add that to your resume to gather the recruiter's attention. Emphasize different skills and experiences based on the applied job. The easiest way is to create a master version of your resume with all the roles and responsibilities. But let us remind you, don't go crazy with the customization.
Get assessment:
There's always room for improvement when it comes to writing a resume. Reach out to your network to build connections and try to understand the industry requirements. You can spend extra time perfecting those bullet points with the help of an expert. Take help from a professional expert from your industry by uploading your resume with InspiredResume and receive detailed feedback the same day absolutely free.
Conclusion
It is easy to get confused while applying for a job after a gap of a year or more. But you have to understand that your abilities make you a unique person. Don't shy away from approaching jobs and getting out of your comfort zone. And don't forget, every day is a new start!